04 February 2020
We are proud to sponsor Cheadle Town FC
Bennett Verby are proud to announce that we are the latest sponsor of local football team Cheadle Town FC, which sees our details appear on billboards on the dugouts at Park Road.
The directors of Bennett Verby were first introduced to Cheadle Town at fortnightly networking events, which make use of the recently refurbished and modernised facilities at Park Road.
Adam Rhodes and James Rogerson from Bennett Verby took the opportunity to visit the billboard in situ.
"I visit Park Road regularly and am always impressed by the facilities Cheadle Town provide. When the opportunity for sponsorship arose, we leapt at the chance to support Cheadle Town, and via the club's community initiatives, local people."

James Rogerson, Bennett Verby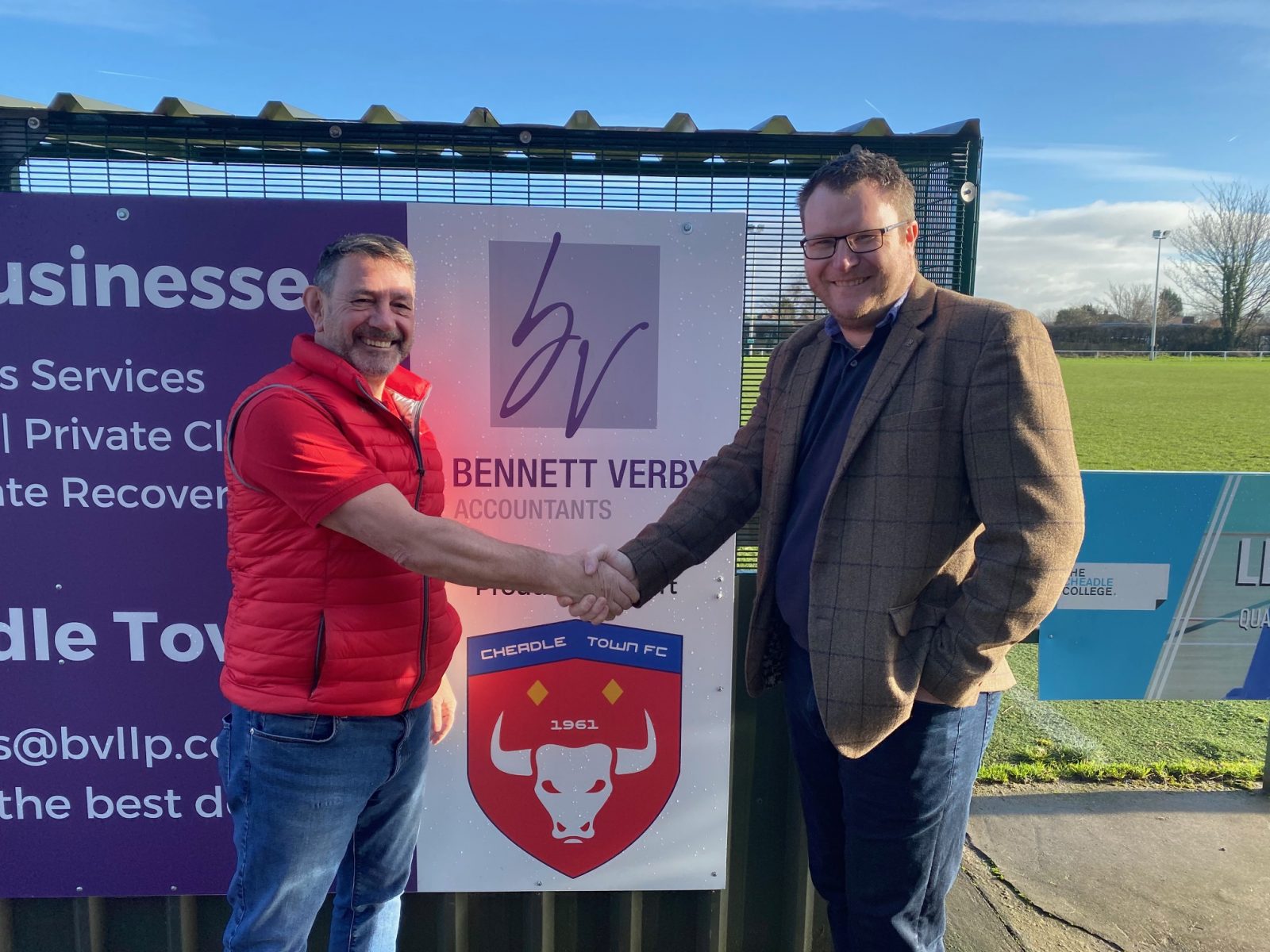 Adam commented:
"We are always keen to give something back to the community, and are very proud to be associated with Cheadle Town. The club shares our values and keenness to always offer the best."

Adam Rhodes, Bennett Verby
As an FA Charter Standard Community Club, Cheadle Town provides a free coaching programme for local primary aged children as well as Cheadle Town Academy, which offers full time playing and training opportunities.
Mark Brennan, General Manager of Cheadle Town said:
"We are thrilled to welcome Bennett Verby to Cheadle Town FC. Thanks to our sponsors, we can realise our vision to improve the matchday experience and develop footballing facilities for the surrounding area."

Mark Brennan, Cheadle Town
For more information on Cheadle Town, visit www.cheadletown.co.uk